WSZ Series Inter-kælingu hár-seigju Lárétt Bead Mill
Min.Order Magn: 1 Piece
Framboð Geta: 100 stykki á mánuði
Port: Changzhou
Greiðsluskilmálar: L / C, D / A, D / P, T / T
vara Detail
Vara Tags
Yfirlit 
Þessi vél er sérstaklega hönnuð fyrir pre-dreifingu og fínn dreifingu mikilli seigju efnisins (móti olíu blek). Það er hægt að nota ein sér og einnig saman með þremur Roller Mill með tengingum auk fullt sjálfvirka framleiðslu línu. Það er tilvalið tæki til að framleiða móti olíu bleki og hár seigju efni.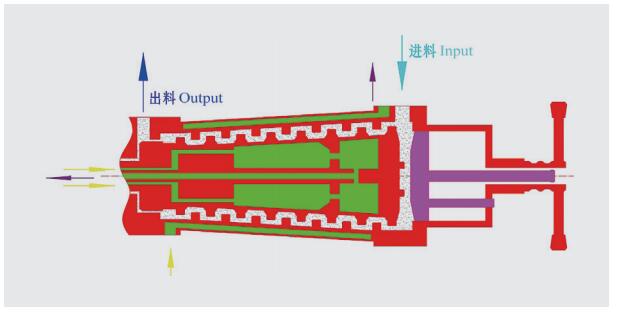 Features 
● PLC er notað til að stjórna, hliðstætt teikningu og snerta skjár eru í boði (valfrjálst).
● Tapered milling hólfinu og trapezoid snúðurinn eru sérstaklega hönnuð til að mala mikillar seigju efni. The háþróaður meðal-kælingu tæki er duglegur nóg til að eyða þeim varma sem myndast á hár-seigju milling í mala deild.
● Mechanical lokun og þéttingu varir eru allt flutt inn frá Þýskalandi, sem hjálpa til sprunga the harður hneta sem efni hefur tilhneigingu til að leka úr mala deild í hár-seigju mala aðgerð.
● A segulmagnaðir sía með segulmagnaðir hreyfingu 8000 Gauss, sem útilokar erlendum-málmóhreinindi sem eru í maukinu sem á að milled, tryggir afurða hreinleika auk búnaðar öryggi við næsta ferli.
● Volume breyta stimpla gerð mala deild breytist orku þéttleika og tunnu þrýstingi til að ná mesta dreifingu og mala niðurstöður.

---
---