coating/pharmacy/pesticide/herbicide product line
                                       Multiple choice, whole production line from A~Z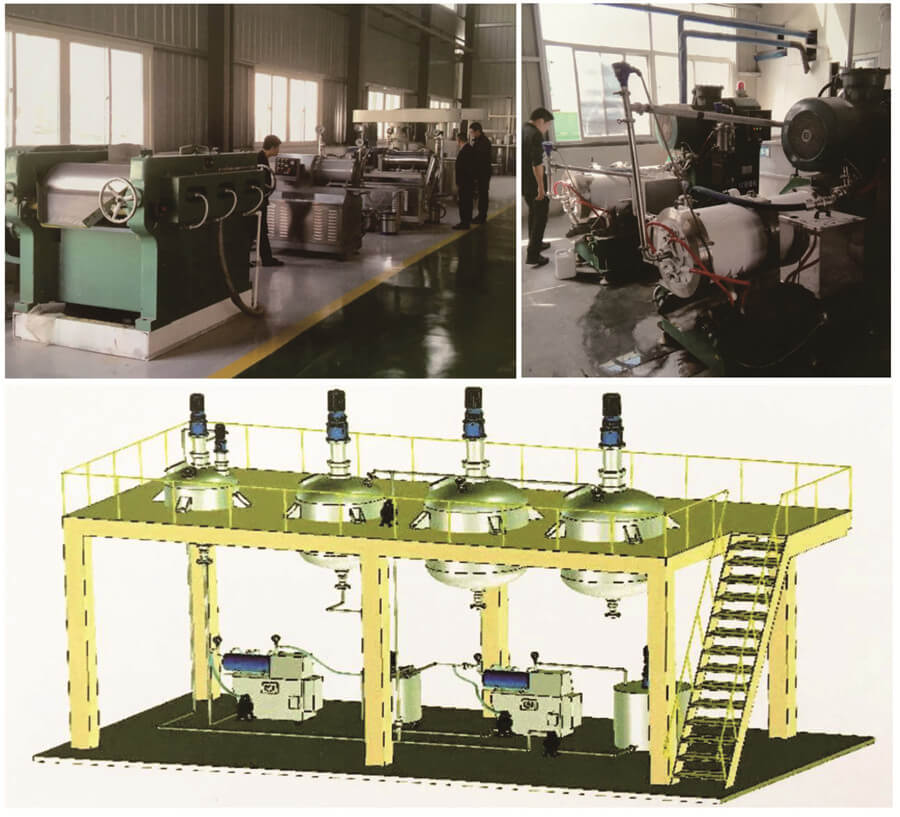 The graphical representation of whole product line
                                    The main equipment in this product line
                                     WSD Series Fast Flow Sand Mill-Bigger than Bigger
                                     Eliminate invalid radial force of the cavity
                                     All material of grinding chamber is replaceable
                                     All easy-damaged parts can be replaced individually
                                     Special disc and shaft with thrust
                                     Special centrifugal type screen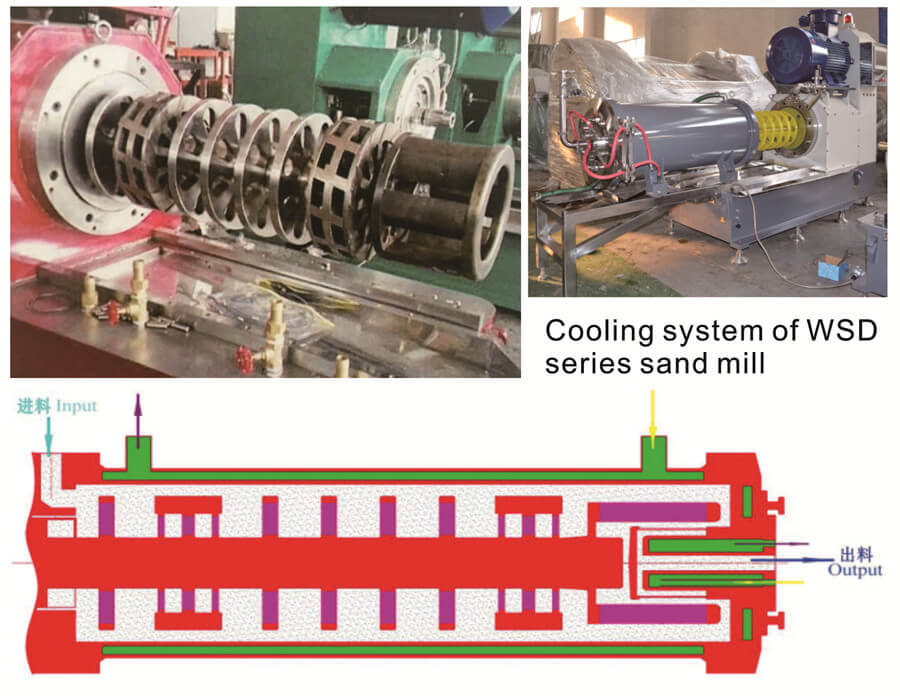 Smaller grinding media, bigger output
                                       Extra large flow: suitable for scaled and mass production.
                                       Good grinding fineness result: adapt new type internal structure, easy to get sub-micron level fineness, high efficiency.
                                       Strong pertinence: choose different system for different material, make sure beads will not block filter.
                                       Selection of high quality: main parts are world famous brand, higher stability, longer working life.
                                       Good water cooling system: multiple cooling way makes sure timely discharge heat, ensure product quality.
                                       Easy operation: chamber can be moved on rail, easy to remove, separate, install and maintain.
                                       There are also other models with different volume available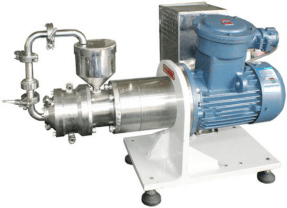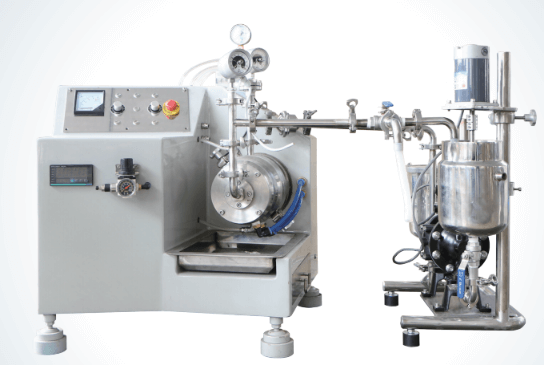 This two model are laboratory, best choice for making sample.