WSH Series High-viscosity Vertical Bead Mill
Min.Order Quantity: 1 Piece
Supply Ability: 100 Pieces per Month
Port: Changzhou
Payment Terms: L/C,D/A,D/P,T/T
Product Detail
Product Tags
Overview
This machine is specially designed for pre-dispersion and fine dispersion of high viscosity material(offset oil ink). It can be used singly and also together with three roller mill through connections as well as full automatic production line. It is an ideal equipment for producing offset oil ink and high viscosity material.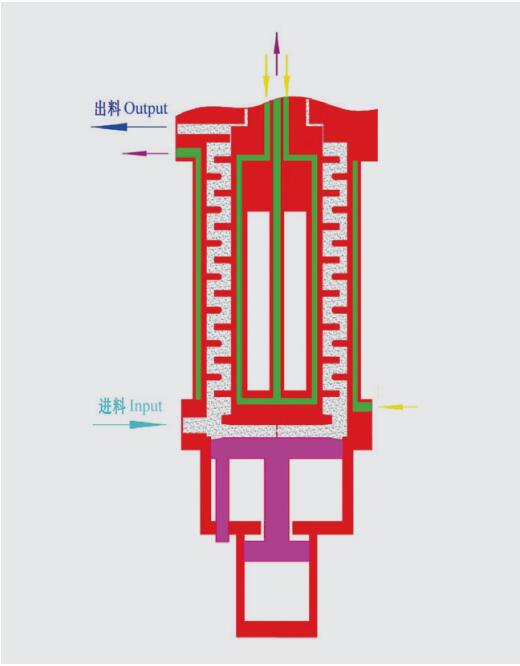 Features
●PLC is used for control, analogous drawing and touch screen are available (optional).
●The pressure in the grinding chamber is auto-controlled, to choose the optimum milling result.
●The mechanical sealing and bearing connected by open mode to solve the problem of clash between main shaft and coupler in the high-viscosity state, so the operation of equipment can be much reliable and safety.
●The double-spiral internal cooling channel can disperse the heat during the operation in high-viscosity.
●The brand"BURGMANN"of German is adopted for mechanical sealing"NSK"of Japan for bearing, the dynamic separator made of powder metallurgy.
●The material can reach at the ideal fineness only by once milling, matched with three roller mill, the production can be finished in one time, to increase the efficiency extremely.

---
---