WSZ Series Inter-cooling high-viscosity Horizontal Bead Mill
Min.Order Quantity: 1 Piece
Supply Ability: 100 Pieces per Month
Port: Changzhou
Payment Terms: L/C,D/A,D/P,T/T
Product Detail
Product Tags
Overview 
This machine is specially designed for pre-dispersion and fine dispersion of high viscosity material(offset oil ink). It can be used singly and also together with three roller mill through connections as well as full automatic production line. It is an ideal equipment for producing offset oil ink and high viscosity material.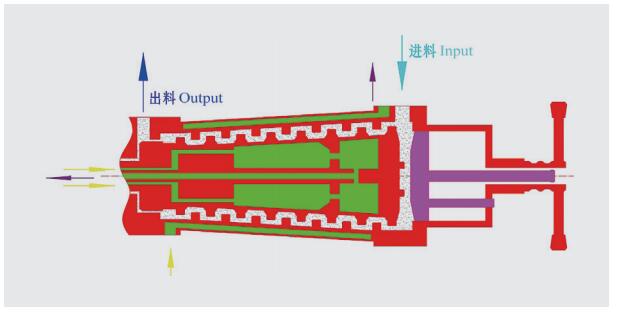 Features 
●PLC is used for control, analogous drawing and touch screen are available (optional).
●Tapered milling chamber and trapezoid rotor are specially designed to grind high viscosity materials. The advanced inter-cooling device is efficient enough to dispel the heat generated during high-viscosity milling in the grinding chamber.
●Mechanical sealing and sealing lips are all imported from Germany, which help to crack the hard nut that material tends to leak from the grinding chamber in high-viscosity grinding operation.
●A magnetic filter with magnetic flux of 8000 Gauss, which eliminates foreign-metal impurities contained in the paste to be milled, ensures product purity as well as equipment safety of the next process.
●Volume variable piston type grinding chamber changes energy density and barrel pressure to attain best dispersion and grinding results.

---
---